What art files do I need?

One of the most important things that goes into a successful production run is high resolution artwork. Unfortunately, one of the most common issues we run into is low resolution artwork and incorrect file types. In this blog, we'll run through the file types you should be aware of, and how to prepare your files for production!

We'll admit it! This is a bit of a dry topic. Because of this, we've made sure to stress the most important details at the top, with a longer explanation below for those who want to know the nitty gritty!
THE SHORT VERSION
VECTOR FILE TYPES
Vector files allow us to produce the best possible production outcome. They cam scale to any size, without any loss in detail or resolution. Remember, outline all of your artwork, and to place your images in the file, don't link them!

BITMAP FILE TYPES
Although not preferred, we can also work with bitmap files. Remember, it is key to have these files be at their highest resolution (ideally 300DPI), with as little compression, for the best possible production result.

NEED MORE HELP?
Our design team would be happy to help out!
LET'S CHAT
THE LONG VERSION
WHAT IS THE BEST FILE TYPE
There are two main types of image files: vectors and bitmaps. Vector art is defined by mathematical points, rather than a bitmap graphic, which is a large grid of pixels. In vector art, each of the points and the way they relate to each other define the lines and shape of graphic elements. Other data points include colours, gradients, type, and effects. A key feature of vector files that make them so valuable for printing is that they are infinitely scalable, unlike bitmap files. Vector art is also typically a much smaller file size, as bitmap files have to store data for each individual picture, while vector files only need to store points that define objects.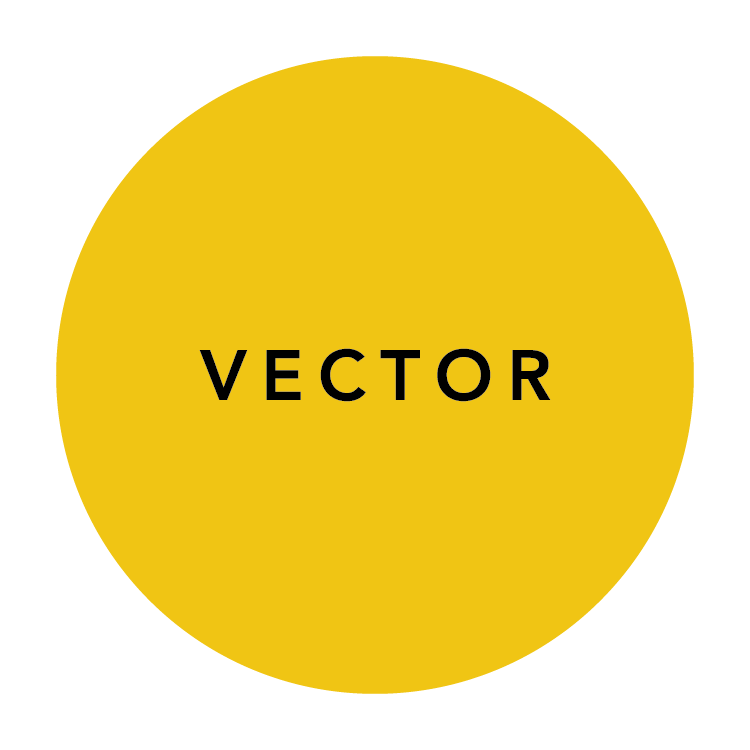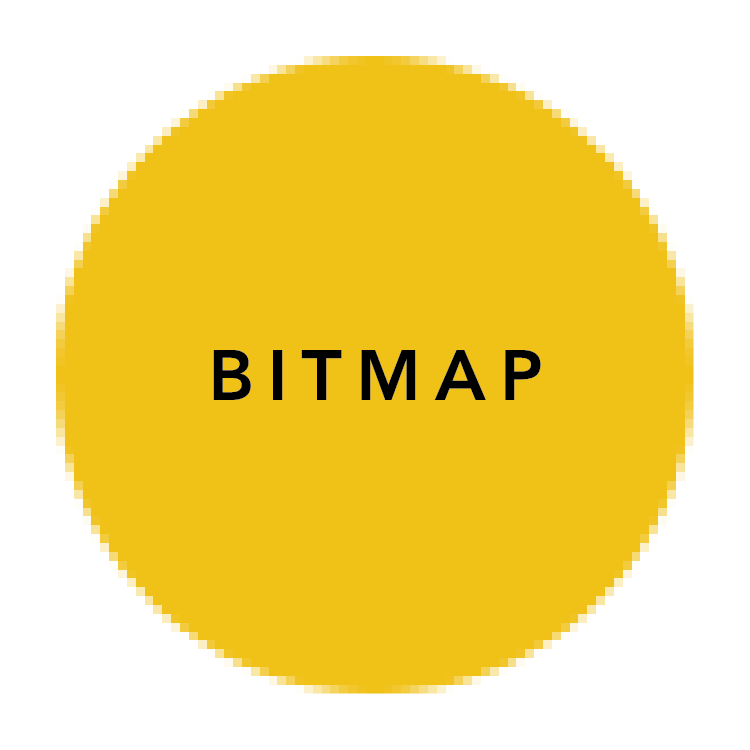 For the purpose of printing, a vector file is by far the better file type. Working with vector files guarantees to produce a great result. Bitmap files can work as well, and are necessary in some cases. When working with a bitmap file, they should be high resolution with minimal compression to yield the best result possible.

The most problematic files are bitmap files that are either low resolution, or highly compressed. They require more work to prep them, and sometimes the files have to be replaced entirely.


PRO TIPS FOR VECTOR FILES
CREATING OUTLINES
When working in vector format, the fonts you use are from your own computer and therefore won't automatically send with the file. This can be a problem if we don't happen to have the same font. The default state of text is 'live' which means editable. If you need to keep your fonts "live" in the file for some reason, you will need to send your printer the font file along with the vector file. If you are done editing the text, you can avoid this problem by creating an outline of your type. In illustrator, select all your type, and under the "Type" menu, select "create outlines". This will convert all of your fonts into text shapes, ready for printing!

PLACED VS. LINKED FILES
When placing a bitmap file into a vector document, some may accidentally "link" the file rather than place it. This creates a reference image that appears in the preview, but it will not appear when you open the document! If the linked file is not included with the main file, it's not going to work! So, be sure to uncheck the link box when you're placing your file.
BITMAP COMPRESSION FOR PDF
If you have bitmap images placed within your vector file, PDF will try to compress your images, which we don't want to do. So when you're ready to save your final file, adjust your compression in the settings by selecting "do not downsample" to keep your file at its highest possible resolution.
PRO TIPS FOR BITMAP FILES
These two factors will determine the quality more than any file type differences. Starting with resolution, it is best to submit at 300DPI. You don't want to go much lower in resolution than that, or your print quality may suffer. If your resolution is lower, we will have to come back to ask you for a better file. Long story short, the best rule of thumb for bitmap files is to submit the highest quality file possible to us the first time!
Compression is frequently overlooked, but is another determining factor in the quality of your print. Using the file formats TIF or PNG will give you the ability to use lossless compression, which means your file size will shrink without losing any quality! JPG's are still useable, as long as you don't have your compression set too high.
CONGRATULATIONS!
You're now ready for your apparel to look as awesome as possible.
LET'S CHAT