The Best Non Apparel Items You Didn't Know You Needed

YOU MAY KNOW US A THE PROS OF SCREEN PRINTING AND EMBROIDERY, BUT DID YOU KNOW WE'VE GOT YOU COVERED FOR ACCESSORIES AS WELL?
Accessories are a great sweetener for your your online store, curb side pick up orders, or as stand alone products. We've got a tonne of options for fun extras, so we decided to show off some of our customers favourites! Check it out below.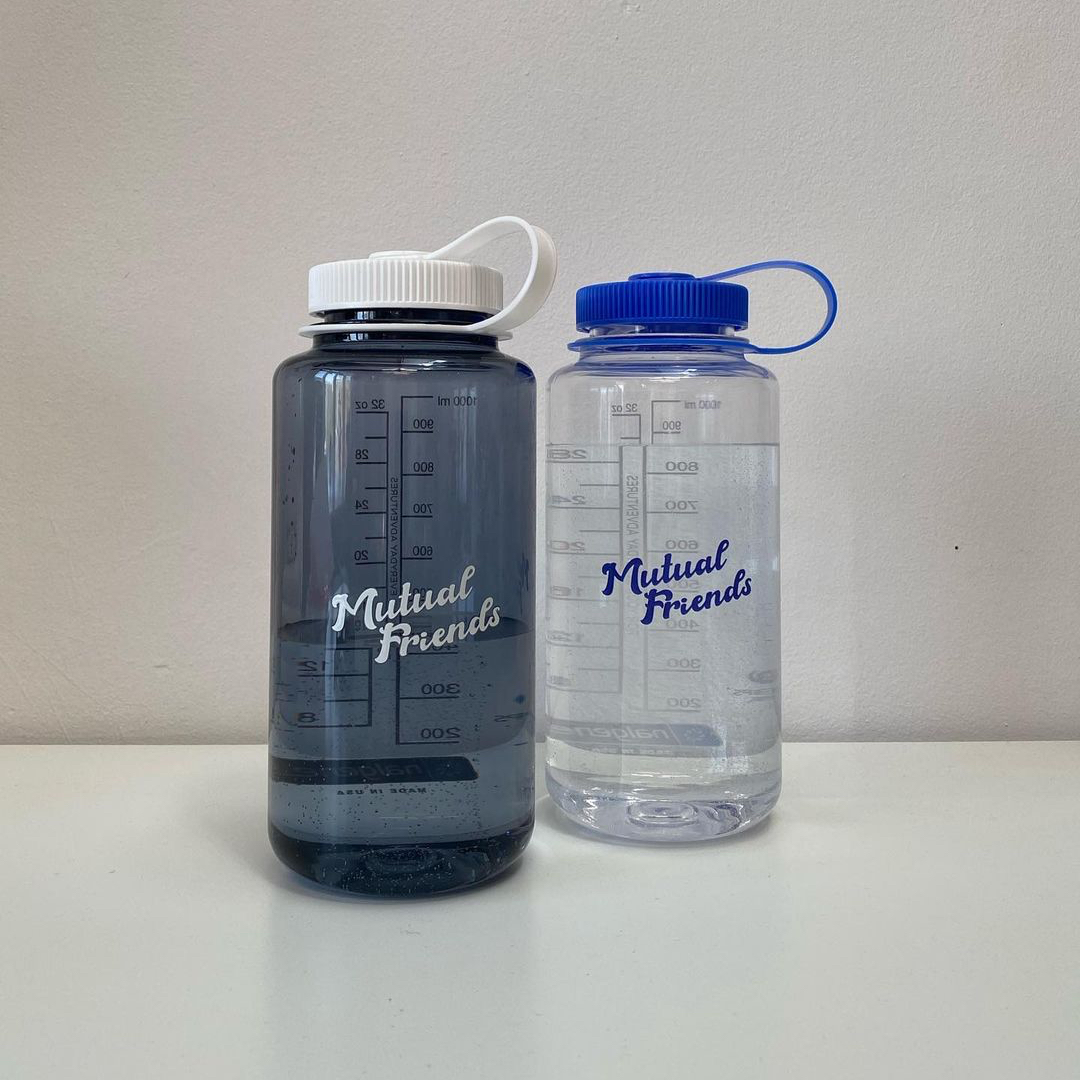 Nalgene Bottles
Nalgene's have always been the industry leader in reusable bottles, and going fully custom with your branding really brings these classic staples to the next level. With a wide variety of colour options available, you can get the colour combo perfect to support your brand guidelines.
Mugs
Everyone has them, and everyone is always ready to have one or two more! Custom mugs have long been a favourite of our customers. Simple and functional, and with lots of options available, these make a great addition to anyones kitchen cupboard.
SHOP MUGS
Enamel Pins
Whether you stick it to your bag, toque, cap, or anywhere else you can imagine, pins are a great and inexpensive keepsake for fans of your brand. Use it as a promotional item, or sell it on its own. The choice is yours!

Get 25% off pins and patches until February 20, 2021.
LET'S CHAT!
Stickers
Stickers are inexpensive for small or large quantities, and a great way to get your name out there. You'll see them on a daily basis on peoples water bottles, phone cases, laptops, cars, you name it.
SHOP STICKERS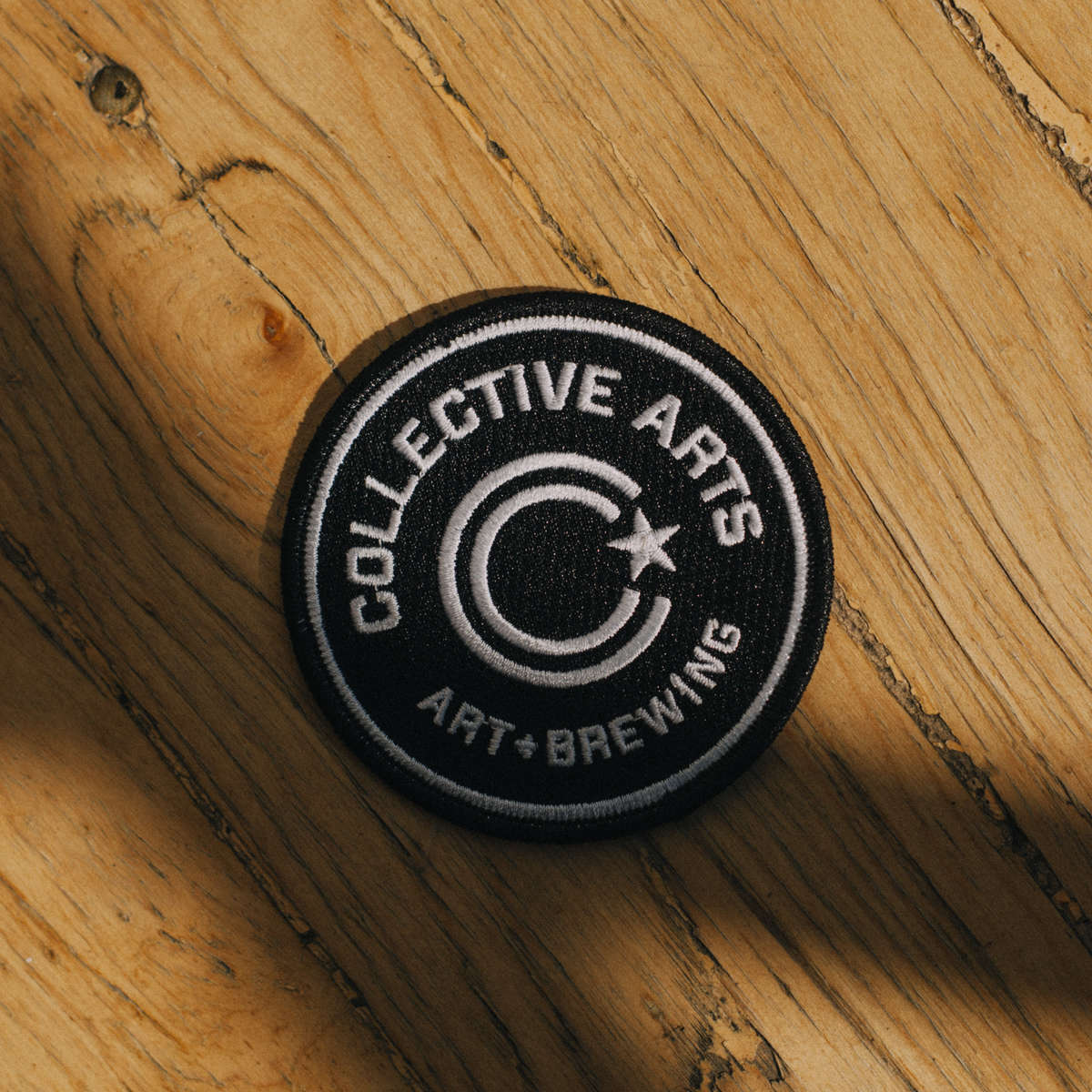 Embroidered Patches
You can sell them stand alone, or apply them to apparel such as toques, ball caps, or jackets and long sleeves. Available in a wide variety of options, from embroidered, to woven, to faux leather.

Get 25% off pins and patches until February 20, 2021.
LET'S CHAT!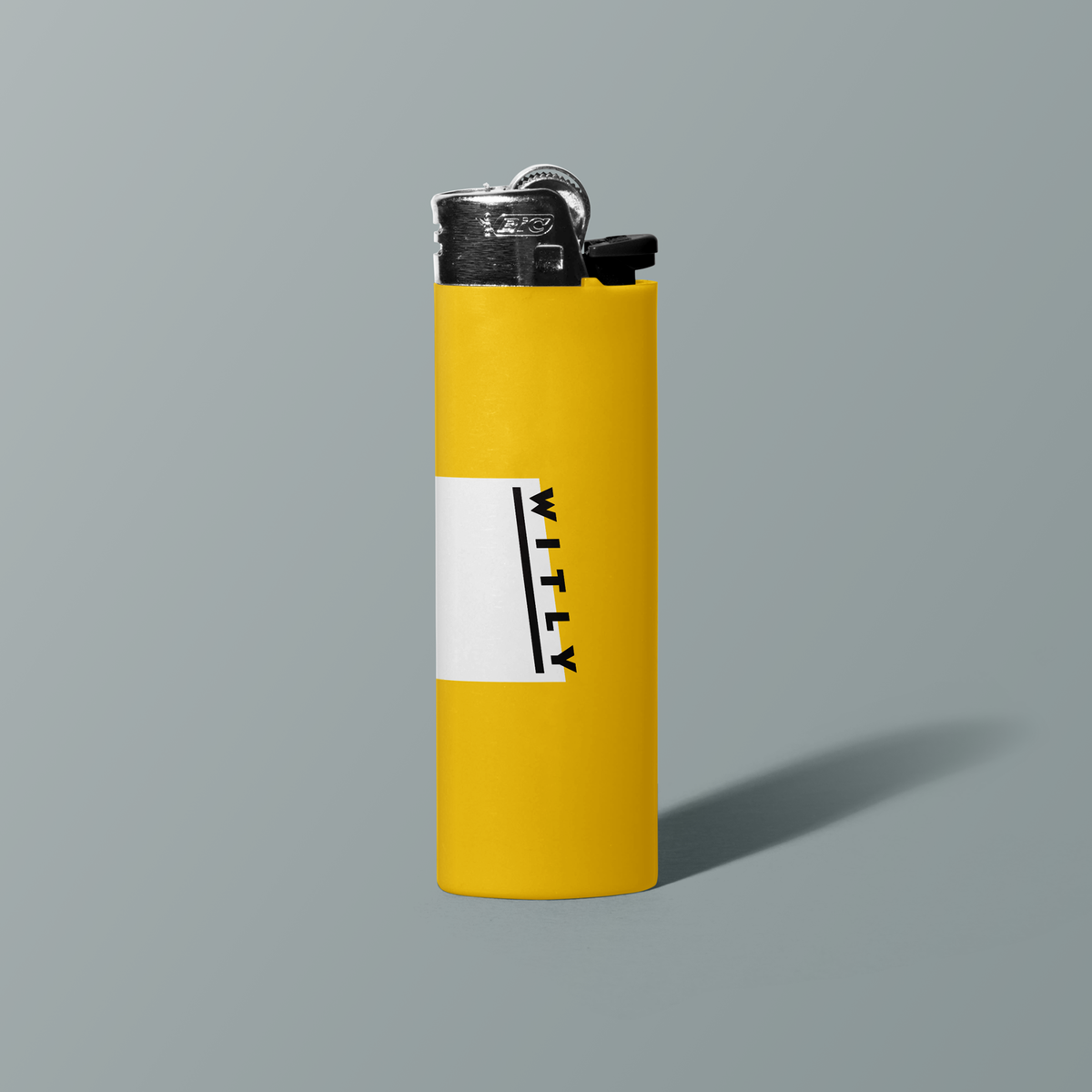 Bic Lighters
Custom lighters have long been a favourite promotional item for brands. Great to tuck into online or curb side orders, or add to your online store!
Tote Bags
Tote bags are both eco-friendly and convenient for fans of your brand! Use it to package up your curb side orders, or offer them as a standalone product in your store front!
SHOP TOTE BAGS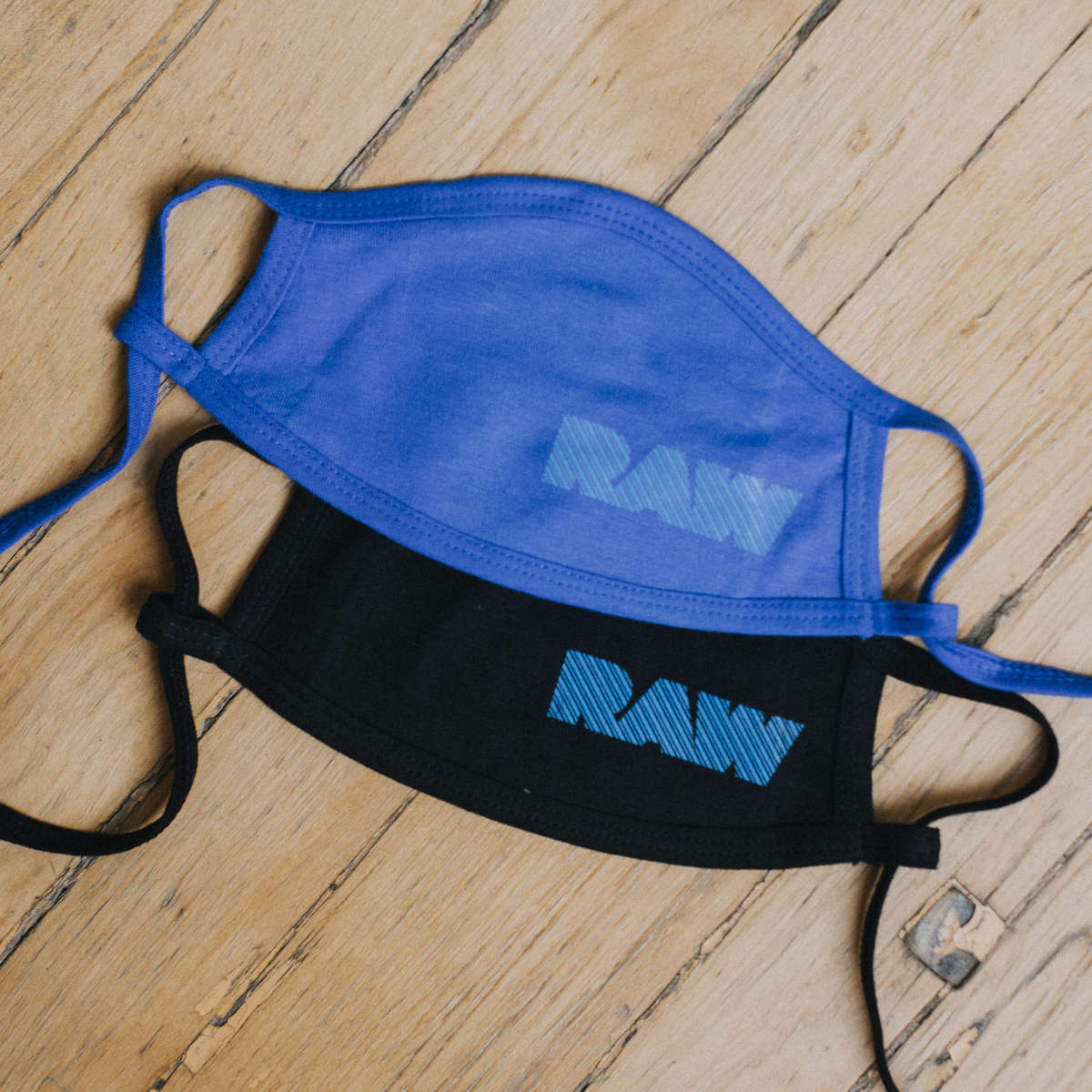 Masks
Help reduce the environmental strain of single use masks by investing in reusable ones! Custom masks are a great item to give you employees of your business as well as offer for sale to customers! I Branded safety has never been cooler.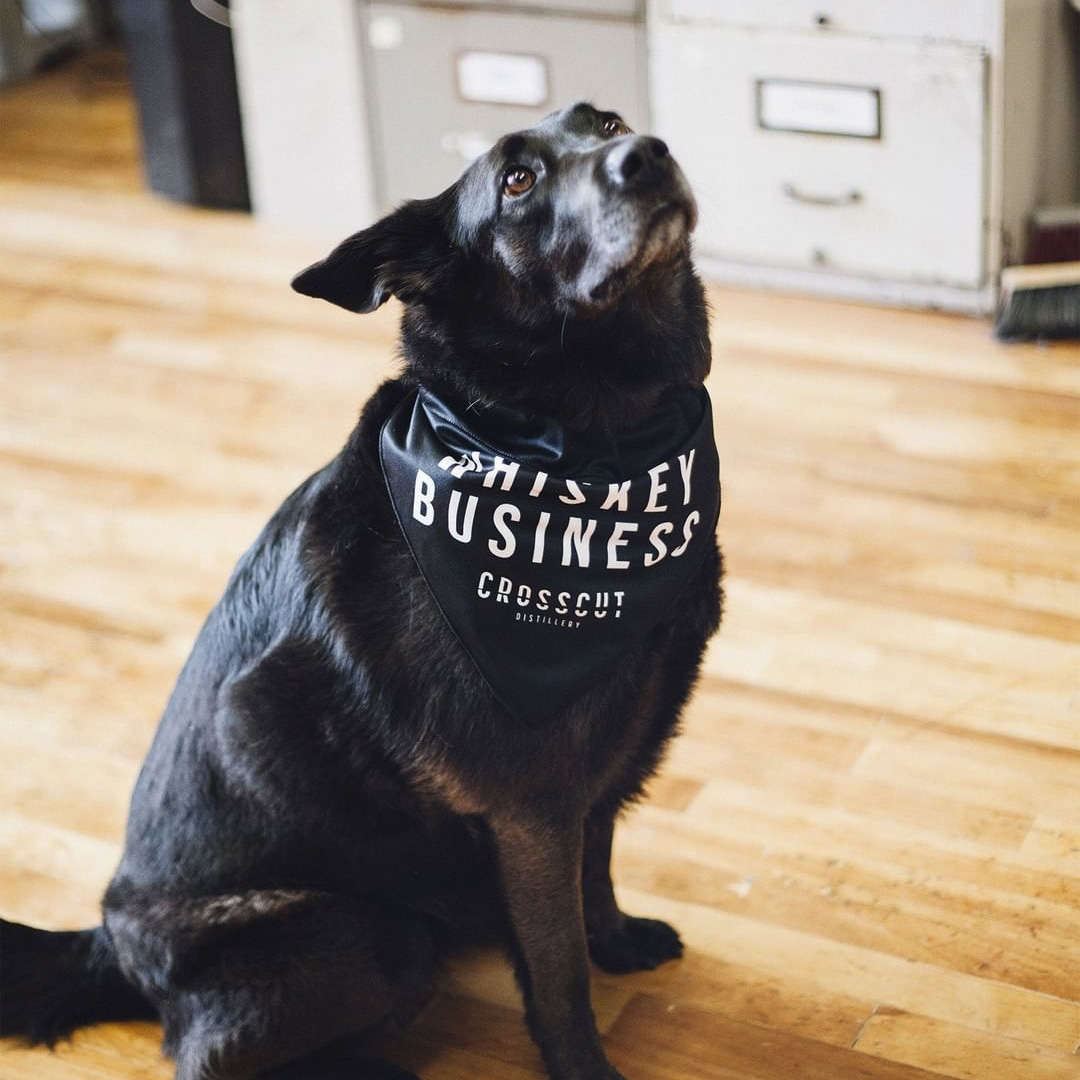 Bandanas
We offer a variety of bandanas, great for dogs or humans! But, preferably dogs.

Fun Fact: Witly is home to a few shop dogs. This is Ink. A dog with a name fit for a print shop.
Fanny Bags
A stylish, fun, and functional option to add to your apparel offering, you can't go wrong!
THAT'S A WRAP!
Ready to take your accessories game to the next level?
Get 25% off pins and patches until February 20, 2021.
LET'S CHAT