Coffee Wears Witly: Expand Your Coffee Offerings
LET'S BE REAL, COFFEE IS A LOT MORE
THAN JUST A DRINK.
But I don't think we need to explain that to you if you're reading a blog post all about how to grow your brand beyond just coffee!

Because of this, we have decided to put together a list of products that we have found lend themselves well to those within the coffee industry.

If you're looking to further develop your brand, add an e-commerce facet to your business, or even just want to design some cool stuff for you to wear while making the perfect latte, keep reading.
Came to claim your #KarateLatte credit?
Brewing friends of Witly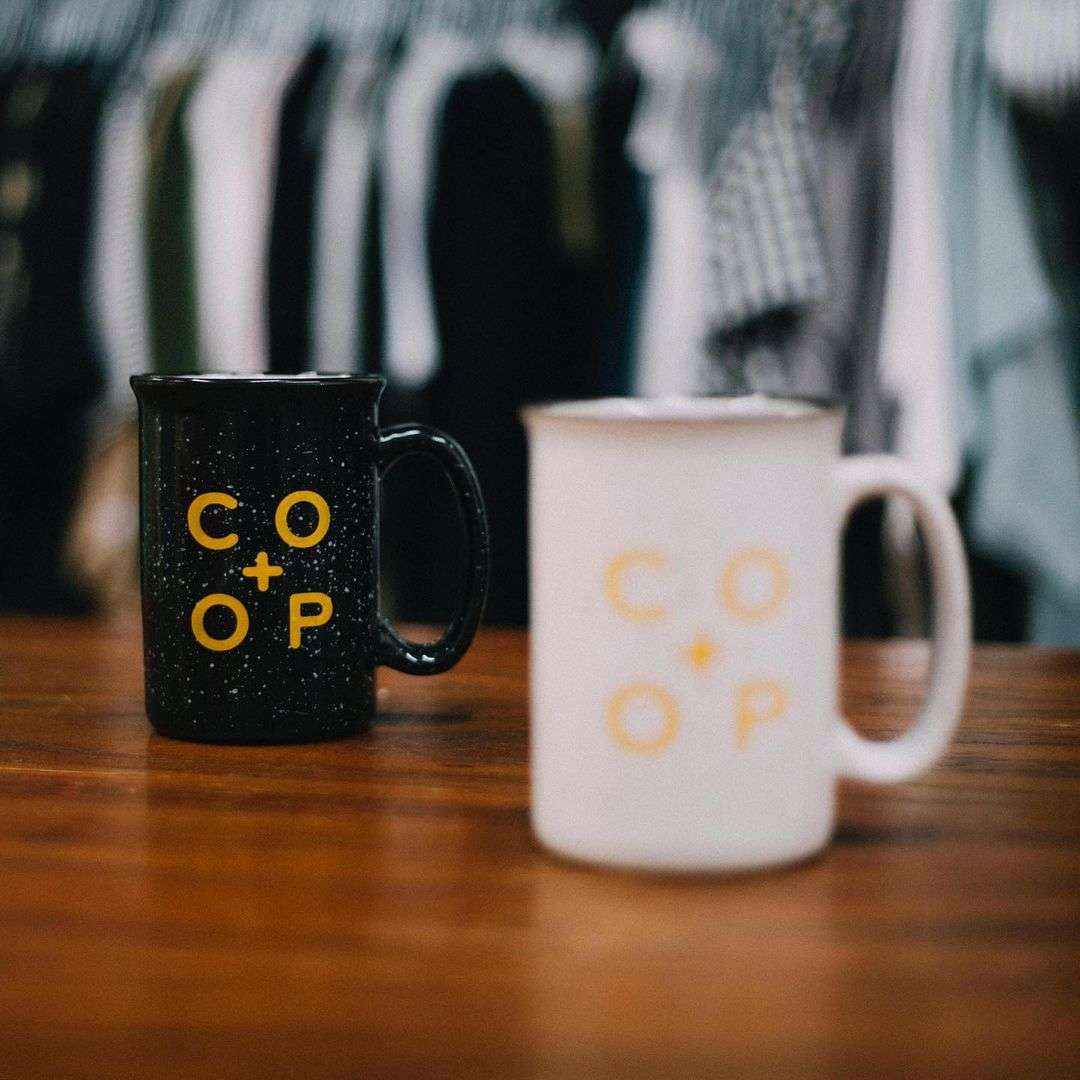 MUGS
Mugs? For a coffee shop? GROUND BREAKING.
We know mugs seem like an obvious suggestion, but creating your customer's go-to mug is a great way to work your branding into their daily routine.
A custom mug is also a great option to have available for your "in person dining" customers to make their coffee experience feel even more custom at your shop.
From classic diner to tin camp, we offer a wide variety of mugs that can work with your coffee shop's unique aesthetic and branding.
Pictured:
Our tall speckle
CM121
for The Mustard Seed.
SHOP OUR TOP 10 MUGS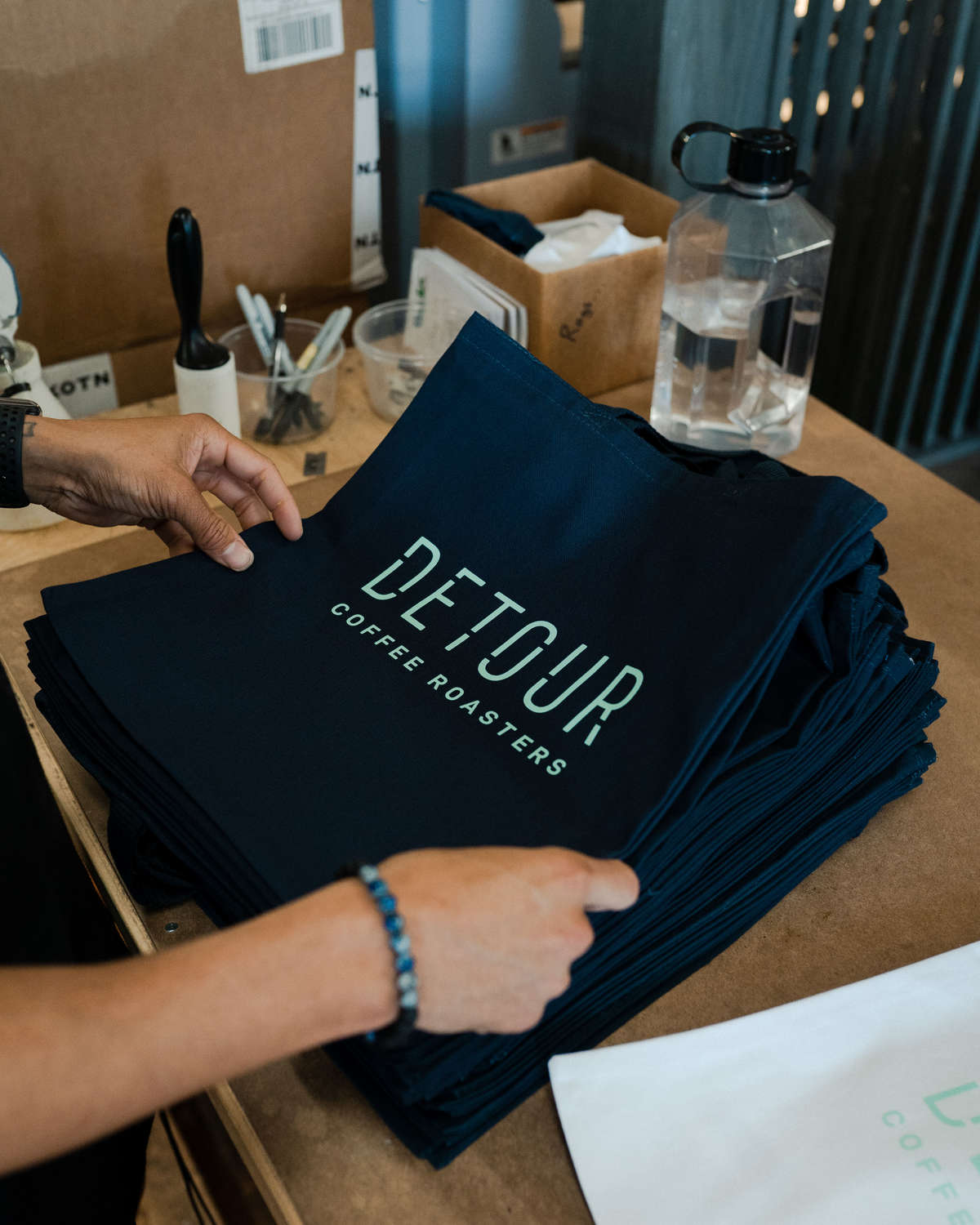 TOTES
Totes are a great way to dip your toe into the world of apparel and accessories!
These are a low cost piece of merchandise that are unisex, and non size-specific. Making them a popular item amongst all demographics.
Totes also offer a great blank canvas (no pun intended) to showcase some awesome art or eye catching logos. So, if you have any designs you've been keeping on the back burner, a tote is a great place to showcase them.
Pictured:
The
Q800
tote for Detour Coffee Roasters.
SHOP TOTE BAGS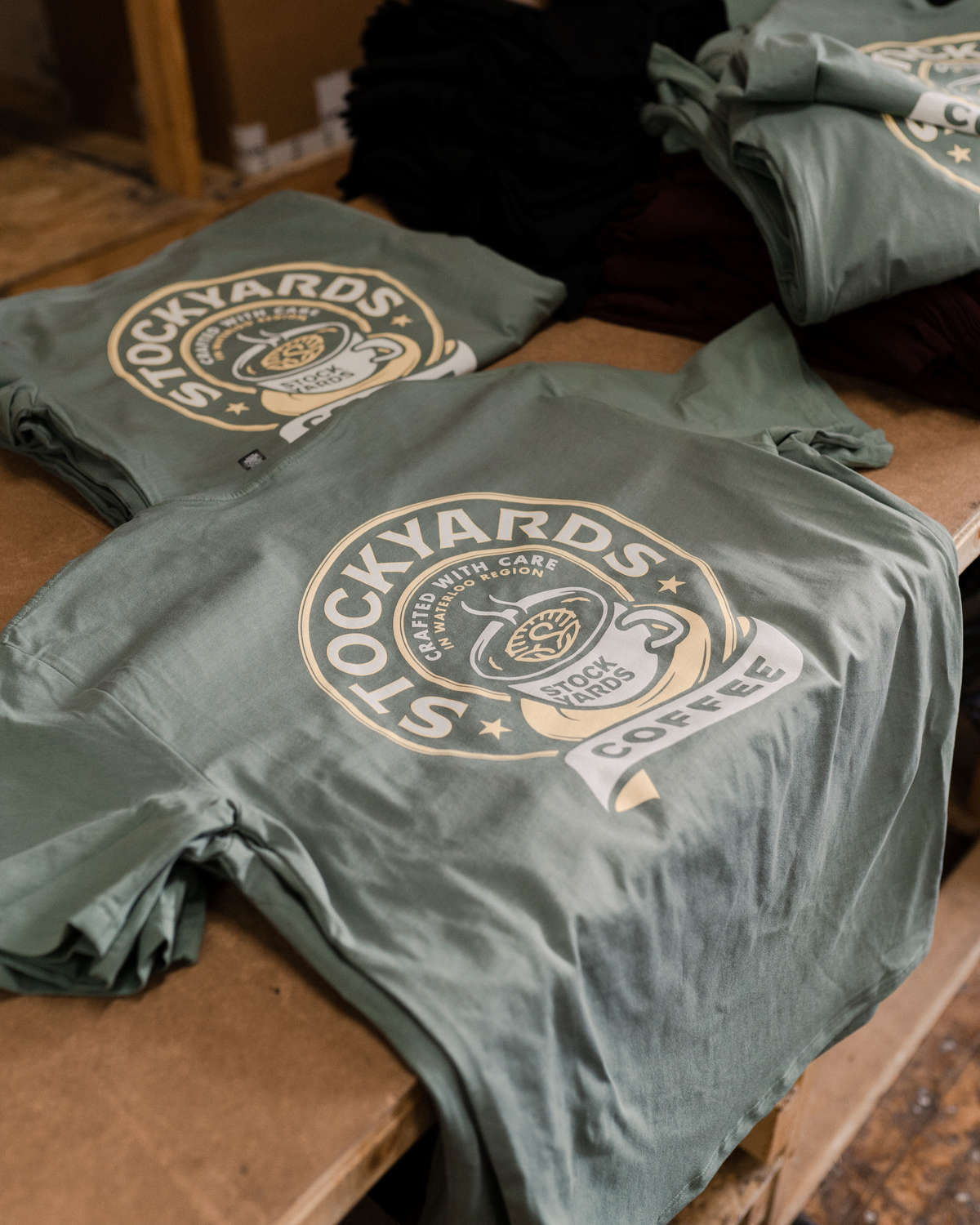 TEES
We're sure your regulars have asked you time and time again "When is your shop is getting t-shirts?!". Well, now seems like a pretty good time.
Whether you're looking for a uniform staff tee, or a fun graphic tee for your favourite customers, at Witly we have you covered.
We can customize your tees with our screen printing, DTG, or embroidery services.
Pictured:
The
5051
from AS Colour for Stockyards Brewing.
SHOP OUT TOP 10 TEES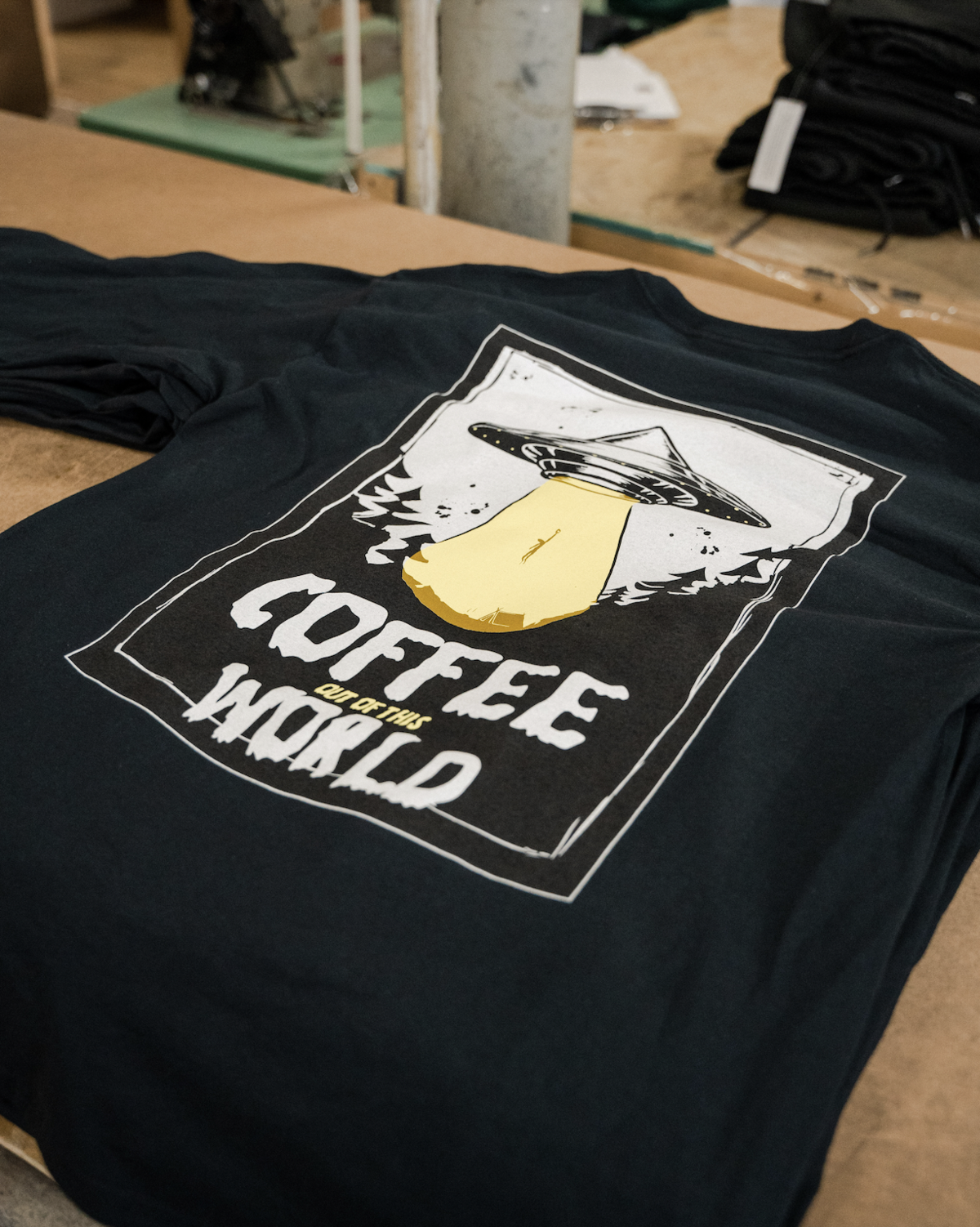 SWEATERS
Similar to tees, crewnecks and hoodies are typically essentials in everyones wardrobes.
We have a wide variety of crewnecks, hoodies, and sweatshirts to choose from. We always suggest pairing your branding with some thoughtful artwork to really entice your clients to rep your merchandise.
A couple of our favourites from ITC are:
INDEPENDENT TRADING CO. -
IND4000
INDEPENDENT TRADING CO. -
PRM4500
Pictured:
Independent's
SS3000
crewneck sweater for Backroads Coffee.
SHOP OUR TOP 10 PULLOVERS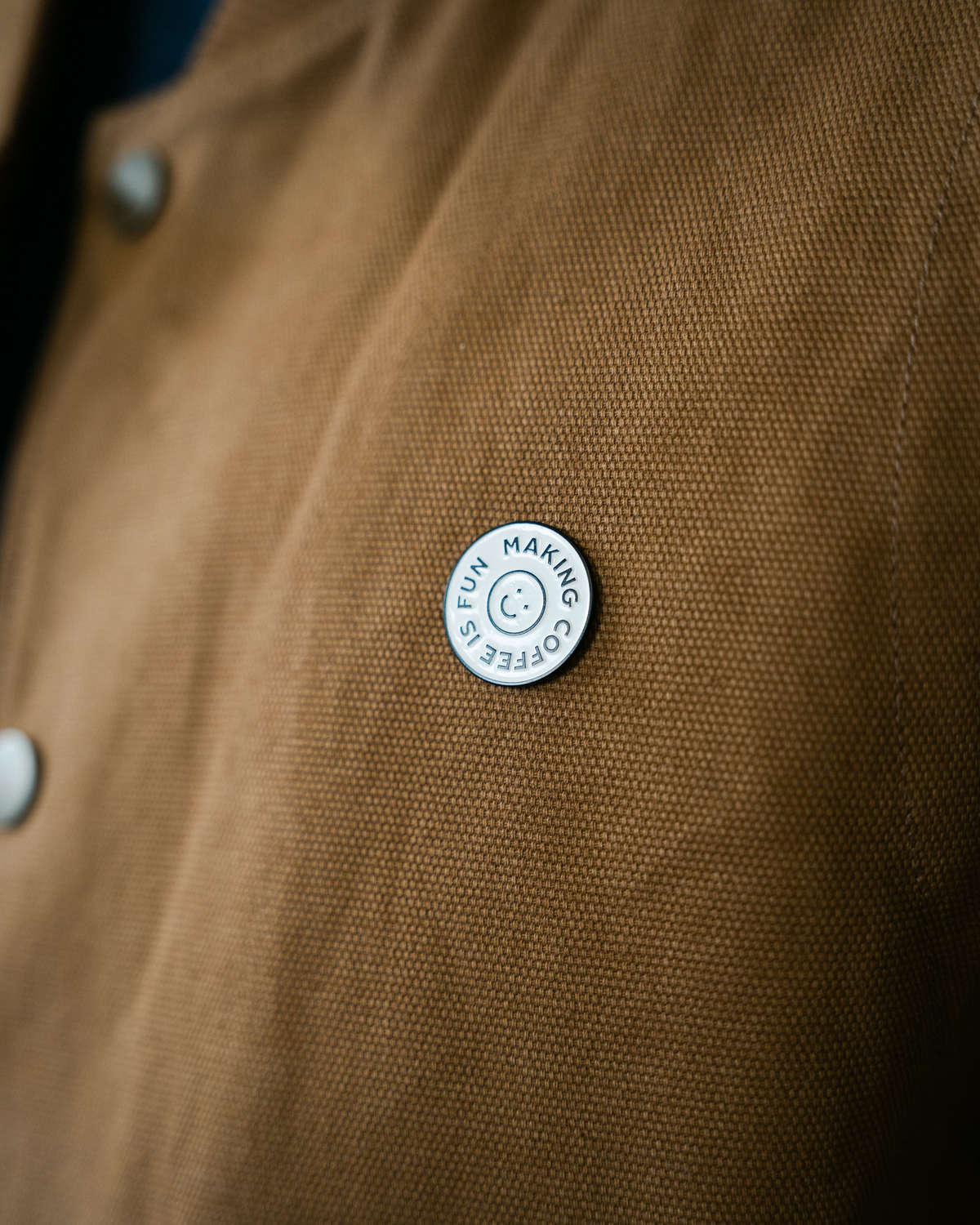 ENAMEL PINS
Pins are another great piece of merchandise that anyone can wear to rep your brand. These are perfect because pins are not seasonal or size dependant. Meaning the sales cycle for this item is virtually ongoing!
Pins are also a fun way to create brand awareness, without having to dedicate an entire piece of clothing. They are the perfect understated accessory to add a little flair to any outfit.
Pictured: Our
Soft Enamel Pins
for Detour Coffee Roasters.
SHOP ENAMEL PINS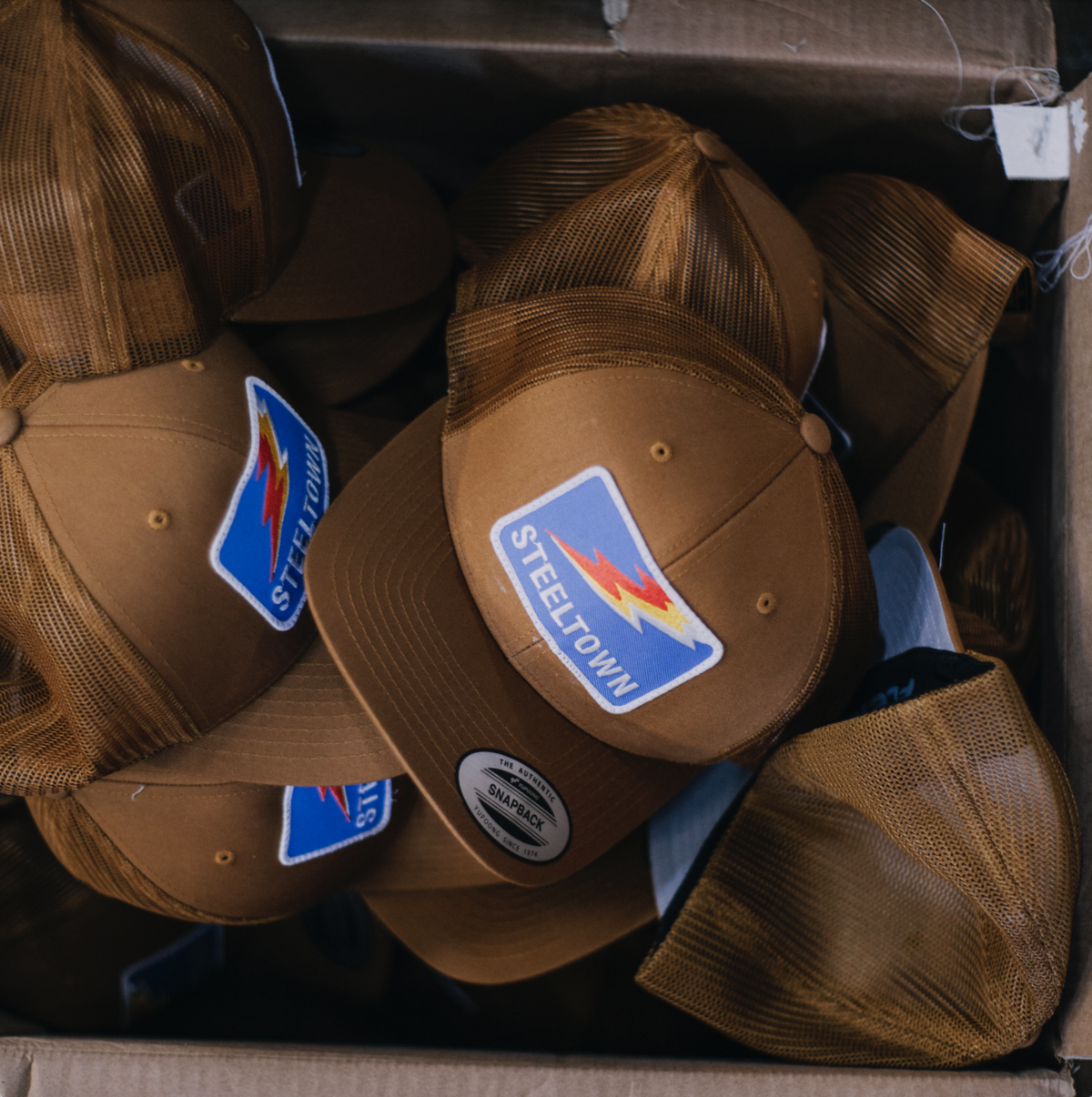 CAPS
Caps are another great unisex and size inclusive clothing option for your brand!
You can create a rustic looking trucker cap with an oversized patch, a minimal five panel with custom embroidery, or anything in between.
Our friends at Steeltown Garage and Detour Coffee Roasters have come out with numerous hats for their coffee enthusiast customers, which indicates to us that this is a viable product option for all cafes and coffee companies!
Pictured:
A
Patch Application
for Steeltown Garage Co.
SHOP OUR TOP 10 CAPS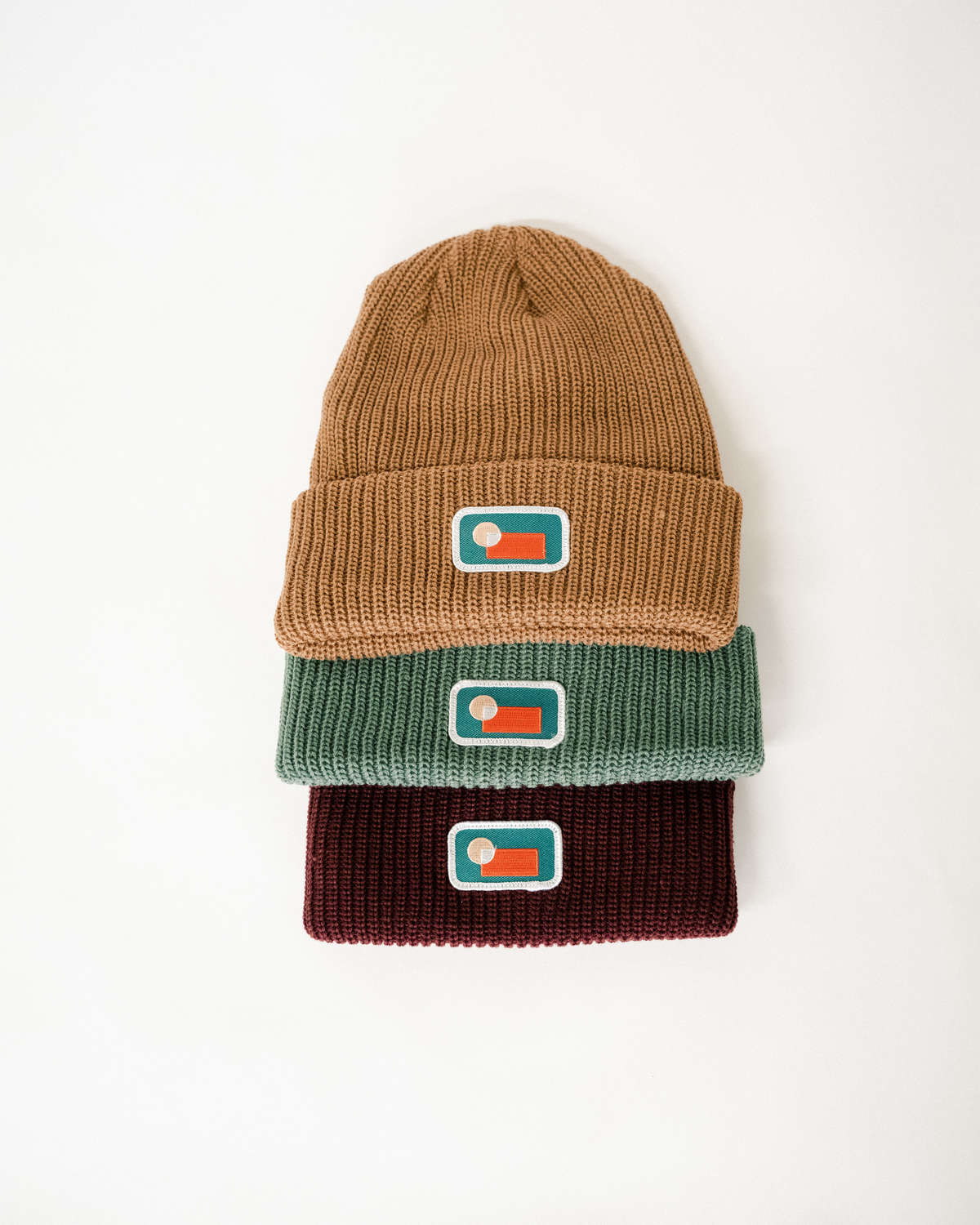 TOQUES
Toques are the perfect product option to introduce when we switch from iced coffee to back to hot coffee.
Once the winter months hit your regular customers will be looking for branded stocking stuffers for the upcoming cold weather and holiday season! We stand behind the notion that toques makes the ideal present for anyone on your gift list.
Similar to caps, toques come with a wide variety of options in terms of customization. Explore different custom patches and embroidery methods to express your brand's style.
Pictured:
The Canadian made
Accent Acrylic Toque
by Beaniiez for Detour Coffee Roasters.
SHOP OUR TOP 10 TOQUES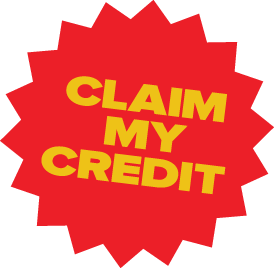 CLAIM MY #KARATELATTE CREDIT
Fill out the form below to begin your first order with Witly!

All submissions made through this form will receive $1OO CAD in credit to put towards your first order.

Minimum order of 24 units.
Offer valid until June 27th.